We've rounded up some of this year's biggest trends in food – what will you be dining on in 2017?
Every year, there are food trends that at first, we can't believe we'll be trying let alone becoming part our lives.
Before long though, they're such a part of the norm that we can't remember life without them – avocados, anyone?
With that in mind, TLL has looked into its crystal ball to predict what foods and eating out trends we'll be giving a whirl in 2017.
Some of them might even catch on…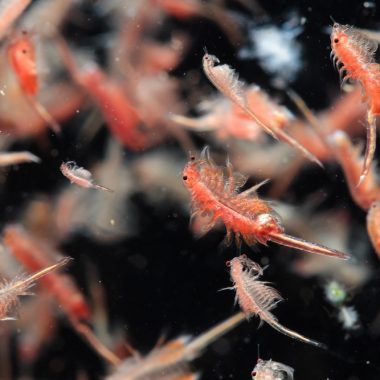 Plankton
Seaweed's impact on the food industry has meant a similar ingredient is tipped to be big this year – Plankton.
The water algae is already being integrated into restaurant menus.
Chef Sergio Sanz Blanco from Ametsa with Arzak Instruction explains: "Plankton is usually used in the medical industry as it is packed with nutrients such as Omega 3 and protein. As we see the trend in health – conscious food growing, this will be an interesting ingredient to look out for on restaurants menus across the country."
Ayurvedic eating

Balancing our gut, and how it affects our overall wellbeing, is at the forefront of 2017's food trends says Lucie Greene Worldwide Director of The Innovation Group, JWT, with the rise of Ayurvedic eating.
This ancient Indian medical practice uses natural ingredients, such as ginger and ghee, to promote balance and happiness. It involves practices already in vogue among the health-conscious, including juice cleanses and oil pulling.
Plus, it can be customised to address the balance of 'doshas' (energies), in a person's body.
Plant water
Following
the success of coconut water, it's predicted that we'll be adding more plant waters to our diet.
Birch Water (try Tapped), high in antioxidants and natural minerals, is one of the new kids on the block, along with Cactus Water (try Nopal), which along with a host of health benefits includes helping with hangovers. Aloe Vera Water (try Grace Aloe Vera Water) is high in vitamin C while Artichoke Water (try ARTY) is packed with flavonoids, helping to reduce sore muscles plus can help the body respond to allergens and viruses.
Savoury will be more popular than sweet
With the suga
r debate still in full swing, it's no surprise that savoury dishes will become our new go-to rather than sweet including the use of savoury ingredients in desserts.
As Benares chef Atul Kochhar comments: "Savoury meals will probably out-do sweet meals in the New Year but we will see more sweet dishes utilising savoury ingredients.
"We are steering more towards non-traditional flours such as corn flour and chickpea flour as replacements that are gluten free and vegan friendly."